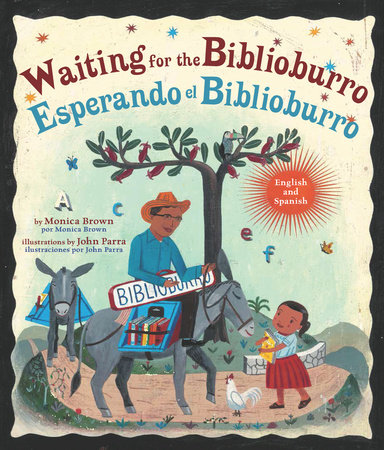 Ana lives in rural Colombia and owns one book. She loves to read, but her village has no teacher, so she has no access to more books. One day she hears the clip-clop of hooves and discovers a librarian coming with two donkeys who are carrying books! The librarian tells her she can borrow some books and he will come back in a few weeks so she can return them and borrow others. Ana not only loves to read stories, she likes to tell them, too, so she writes her own book. A book about the biblioburros!
This is the
second book I've read about the Biblioburro,
but the first that is written in parallel English and Spanish text, which means this one is my favorite.